[2009-03-19] Snap together plant hangers from ball chain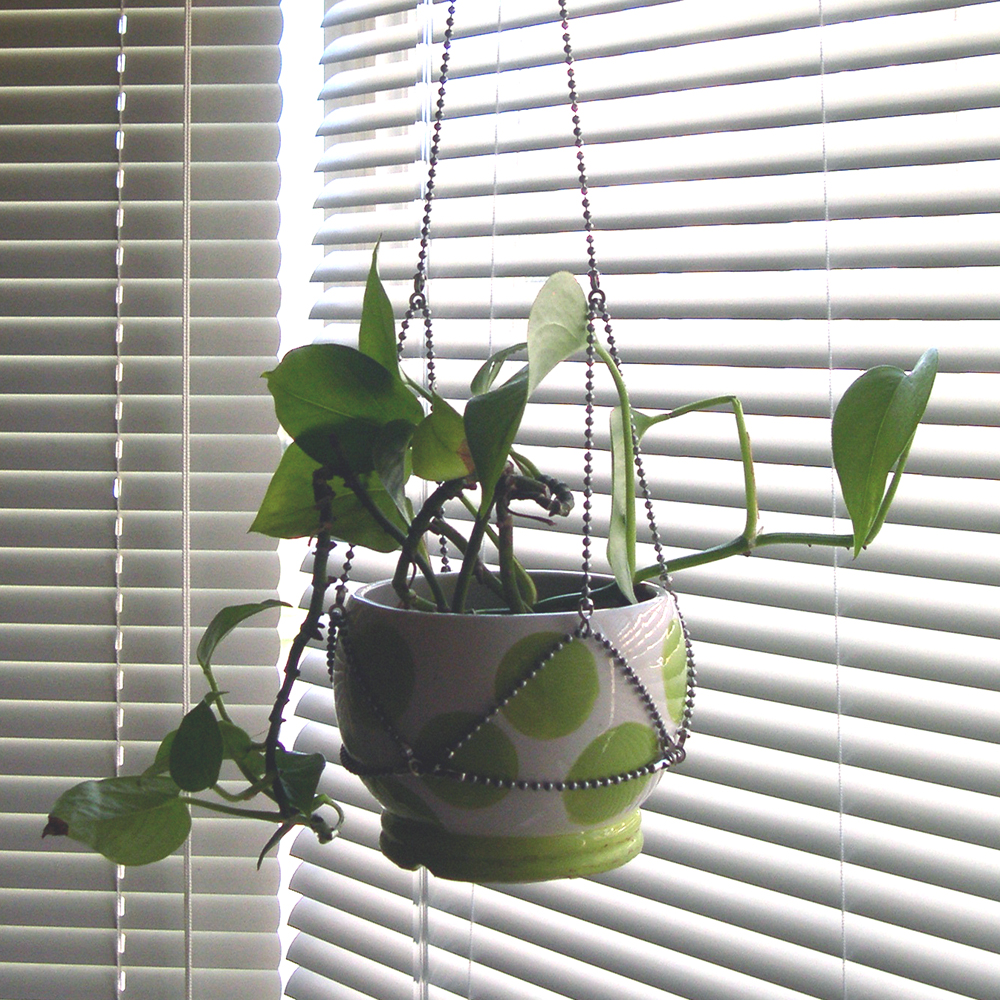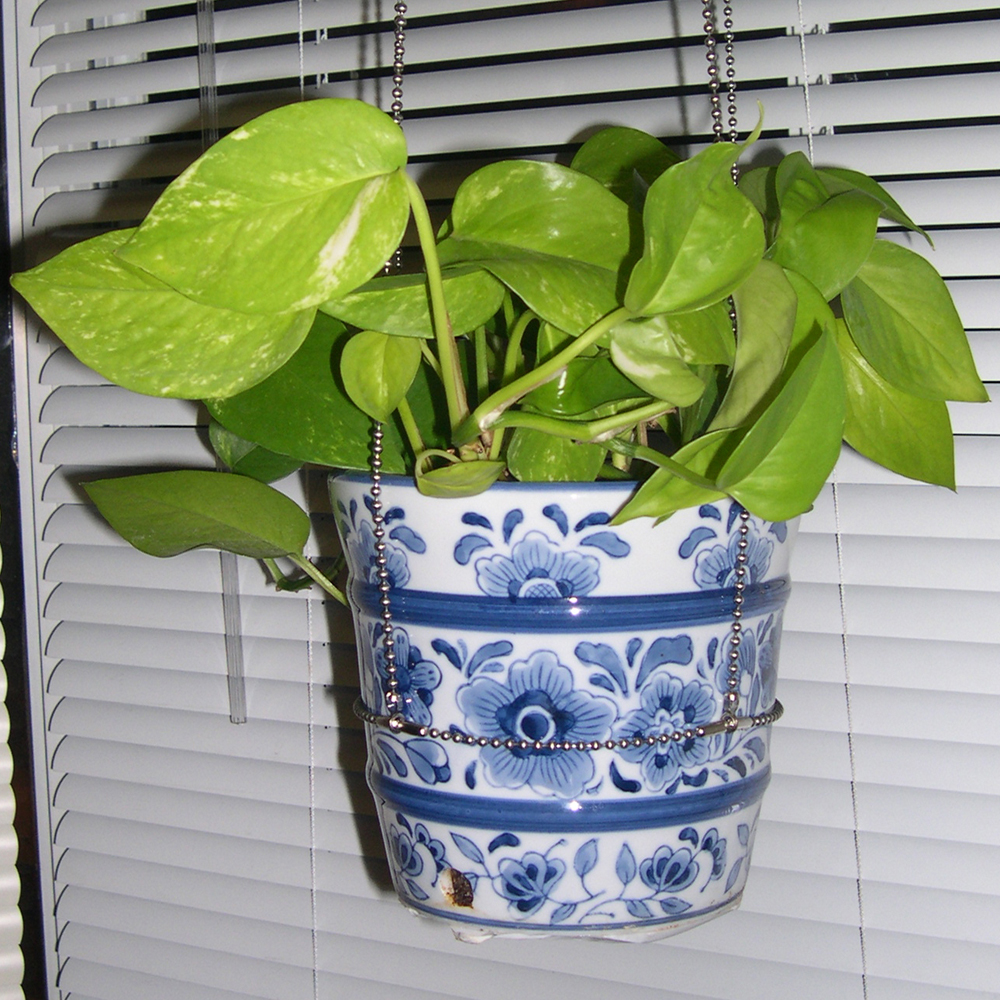 I love ball chain. Who doesn't? I use it whenever I have a chance. That's why I was so excited, recently, when I discovered this new ball-chain fitting at my local hardware store, Breed & Co., in Austin: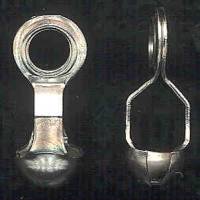 Most people are familiar with the common ball chain union that lets you join one end of a chain to another. This beastie, however, allows you to join the end of a ball chain to the middle of another. You crimp the terminating chain's last ball into the coupling and pass the continuous chain through the eye, the opening of which is just large enough to pass the spherical links. As I learned some years ago when I built this giant bouncing blue buckyball, the ability to make three-way connections between flexible beams is all you need to assemble complex geodesic structures.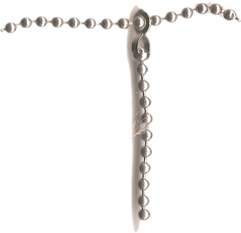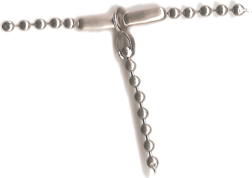 The simple three-way joint shown above provides a connection in which the coupling eye is free to slip along the length of the continuous chain. In some applications this may be desirable, but in many it will not. Fortunately, since the coupling eye is large enough to pass the chain links but not the outer diameter of the end-to-end couplings, it's easy to improvise a stationary three-way connection by sandwiching the eye coupling between a pair of "stop" end couplings, as shown. The two stop couplings are linked to one another by a short chain that is only two balls long.